How to DIY a little shelf is so easy.  It can be plain and simple.  Or it can be adventurous.  I'll show you how to take it to the next level.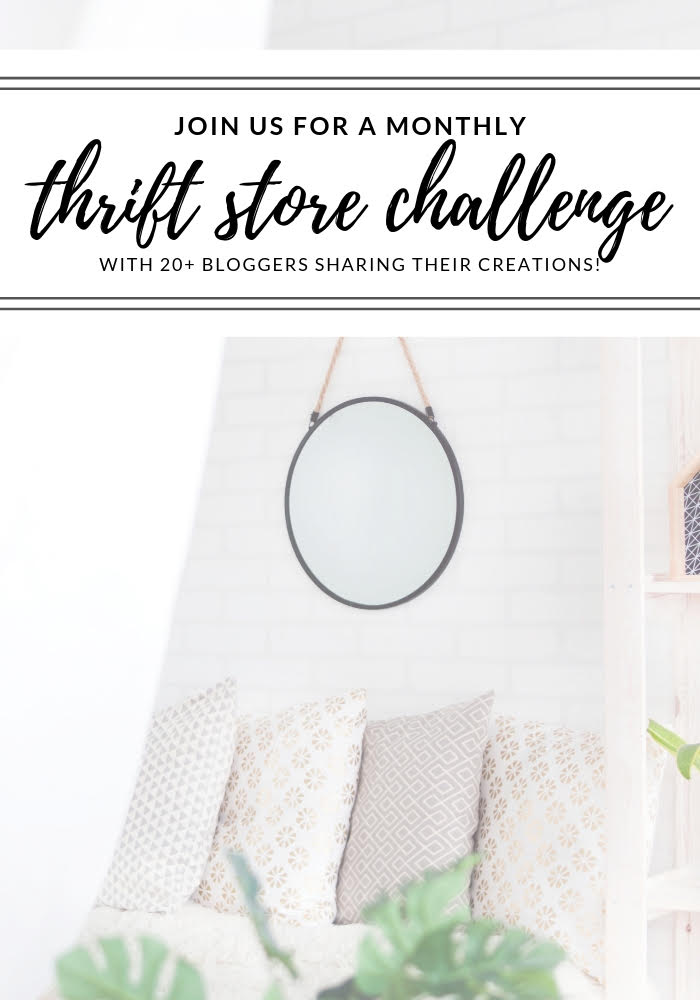 The Rules:
Upcycle an item(s) from a thrift store, resale store, or garage sale into a new piece of decor.
There's no monthly theme.
There's no budget to stick to.
Meet the Hosts
Angela | Simply Beautiful By Angela – Jenny | Cookies Coffee and Crafts – Heather | Glitter On A Dime – Amanda | Domestically Creative – Denise | My Thrifty House – Molly | Just a Little Creativity – Angie | Flippin Fanchers – Victoria | Dazzle While Frazzled – Debra | Shoppe No 5 – Marie | The Inspiration Vault – Deborah | Salvage Sister & Mister – Pili | My Sweet Things – Carmen | Living Letter Home – Habiba | Craftify My Love – Emy | Semigloss Design – Meredith | Southbound Blog
Make sure you follow our board on Pinterest for more upcycled decor inspiration!
I can't even tell you how long ag0 I told the hooks off.  That tells you how long I have had this shelf.  For the shelf, I painted it white.  It took two coats to get it looking good.  A third coat really made it look fantastic.
Now, I could of call it right about here but why do that when I can put stripes on it.  I do adore stripes, don't you?  So, I painted the stripes on in gray.
This post contains some affiliate links
Materials and Supplies
Shelf
2 Colors of Paint
Affiliate links may be contained in this post. That means if you click on one of those links, I will receive a small commission. You won't be paying a cent more. It just means I will make a little money from your purchase. Click here to read my full disclosure policy.
The show stopper for the little shelf is the sign.  Or is it a plaque?  I am not sure what it may be called but it does look good.
Don't you think it does?  Now once I got the shelf on the wall I decided to use DecoArt Wax.  It just looked so blah until it was added.  Once it was added the little DIY shelf came alive.
Now, this may not have looked good, to begin with, but look at it now.  So for a little bit of paint and a plaque, this little shelf looks so good.  I hope you will give it a try.  Go ahead and see what my other blogger friends have come up with.  You will be amazed!
And now for more thrifty goodness!
Check out what my fellow upcyclers created below!